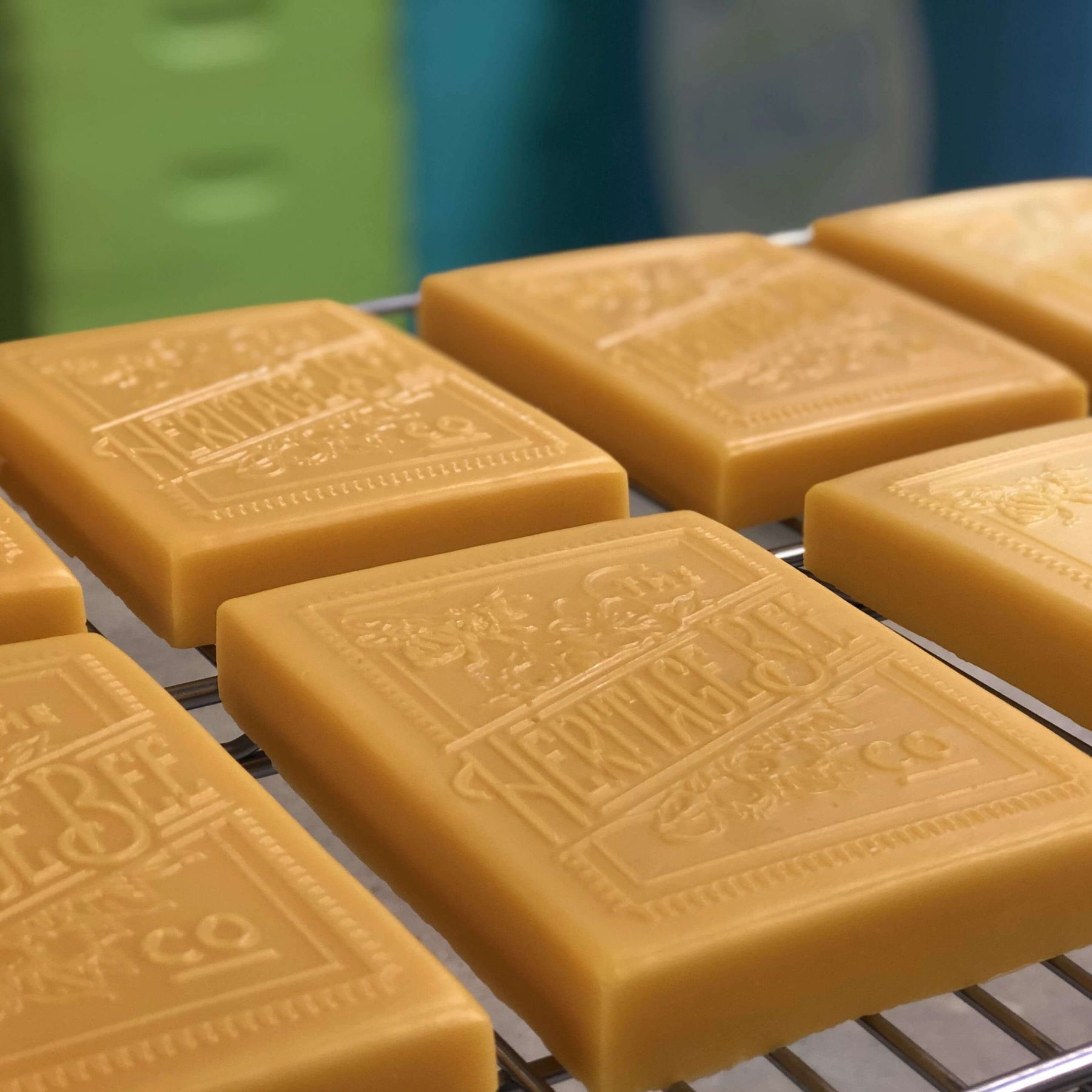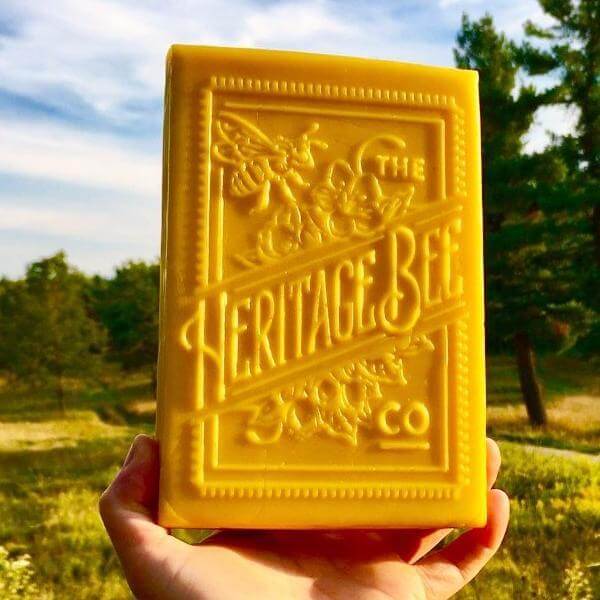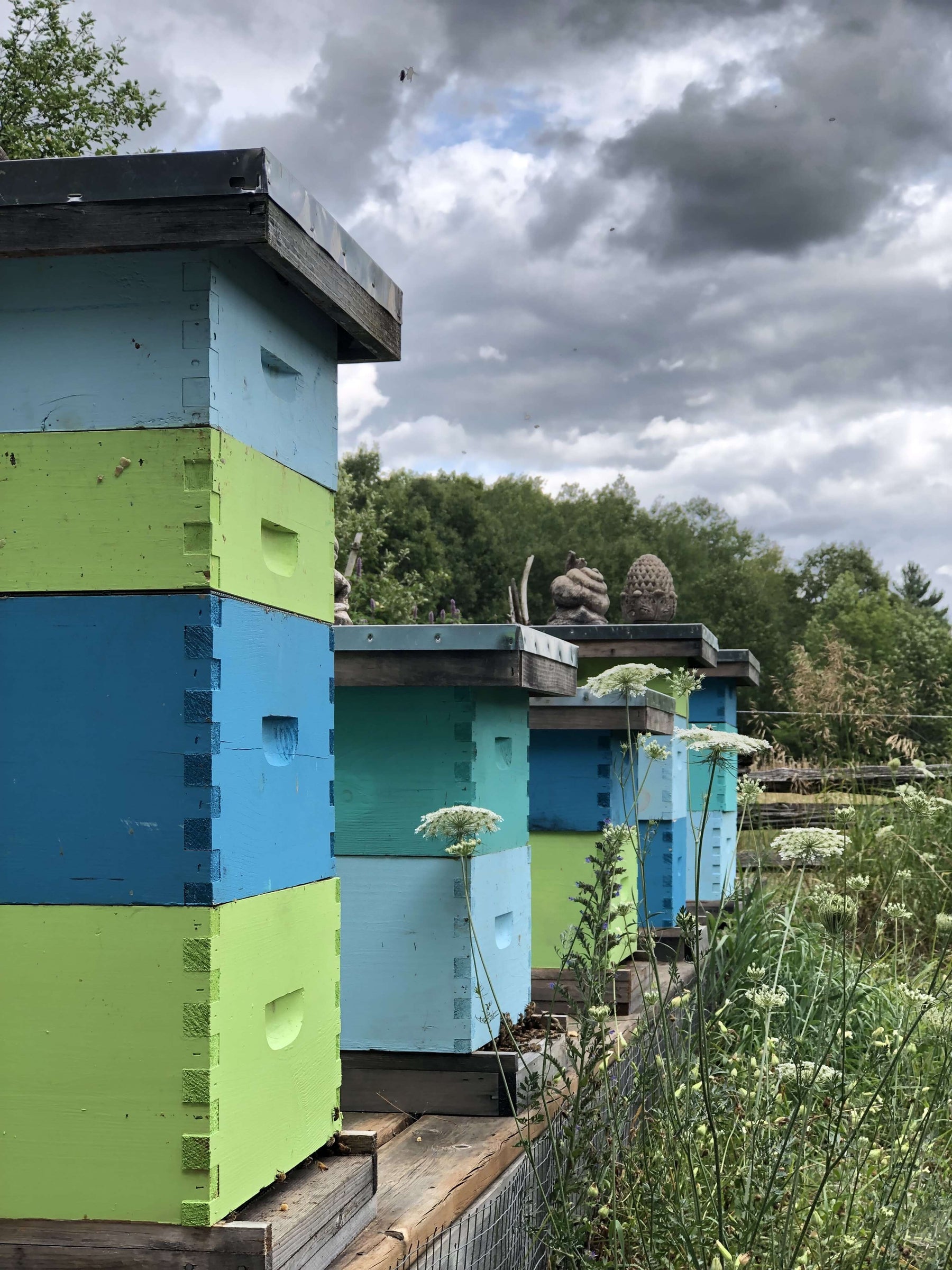 Beeswax Craft Kit
Attention DIY'ers!

Make your own food wraps, hand salve, and crayons.
Our premium 100% pure Ontario beeswax is collected from hives along the Niagara Escarpment, and is cleaner than most beeswax on the market.   It's the real deal - made by our honeybees - and not blended with any other waxes or fillers (like paraffin). 
We hand-render, hand-filter with organic cheesecloth and hand-pour each and every block of beeswax. 
Included with each kit is an instruction guide and three of our favourite recipes made with beeswax.    
We practice organic management of our hives, meaning no antibiotics and no chemicals are used to keep our bees healthy.    This in turn results in a cleaner, purer wax.
Only discerning customers will appreciate the exclusivity of our clean beeswax, plus the bee-utiful embossed logo. (It's so darn pretty, you may want to hang it on your wall..!) . We triple filter and hand pour the wax at our Main Apiary.
Free of all toxins and harmful ingredients, 100% beeswax is ideal for making homemade products. Safe and eco-friendly, bees wax has a great many uses around the house, from coating tools for rust protection, as a lubricant, furniture polish, hair care and other all-natural beauty products. 
Sold in one (1) pound blocks imprinted with the Heritage Bee Co. logo.  
Limited quantity available each year after honey harvest.
 (Actual shape of beeswax may appear different from photo)
Pickup available at Heritage Bee Co.
Usually ready in 4 hours
Heritage Bee Co.
Pickup available, usually ready in 4 hours
668057 20 Sideroad
Mulmur ON L9V 0V9
Canada
+17054662337
Related Recipes
Our recipes section highlights how you can get creative in the kitchen with all of our honey products.